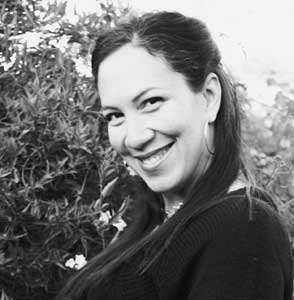 TONYA COLEMAN
Owner & Creative Director, Soireé-Event Design
Editor, "The Girlfriend's Guide to Party Planning"
Guest Contributor: Hostess With The Mostess
Event Editor: Plush Little Baby
Wife…Mom…Entrepreneur…Chef…Maid…Taxi Driver…etc…
Hey party peeps! I am a BUSY mother of 4 and LOVE LOVE LOVE design & events! I've been an entrepreneur in the entertainment business for 10+ years with a very successful graphic design studio & have been styling events for the last 5 years.
Recently, I launched Soiree-Event Design which is a fusion of my graphic design studio and event boutique so I can have the best of both worlds– all with a supportive hubby, baby on the hip, preschooler hollering for lunch, tween navigating elementary school and a 16-year-old who could care less!
To all my fellow moms and girlfriends out there who are swamped and busy with work and "mommyhood" but want to throw FABULOUS events for your children and friends but have NO IDEA WHAT TO DO AND NO TIME TO DO IT….SOIREE-EVENT DESIGN IS FOR YOU!
We are a California-based event styling & graphic design studio specializing in upscale children's events and bridal/baby showers. I'm so excited to launch this new online shop where all of our signature, personalized printables are now available as DIY (do-it-yourself) downloads to make your event truly unique and memorable. Our design studio will custom-design any theme and will offer on a limited basis, ready-to-use printables that will come to you fully assembled. Coming soon, our shop will also have complete event plans that will take all the guess work out of styling a FABULOUS event on any budget.
Over the last 5 years, I've done all types of events from the 1000+ attended UNCF Empower Me Tour to 100+ attended monthly events for Girl Scouts to intimate baby showers & kids parties. My journey through "Party World" has had MANY bloopers and MANY successes and I get asked all the time..how did you do that???!!!!
So, I am now going to share my tips and insider secrets on my blog affectionately known as "The Girlfriend's Guide to Party Planning"! I will bring you all the newest trends, show you how to pull off high-end looks for less, showcase the hottest new items and of course plenty of event "eye candy"! And just to keep it real…I will be letting you in on the pitfalls to avoid and the must-have and must-dos to pull off a successful event! So, be sure to signup on the homepage to follow the blog so you won't miss a thing!
I'd love to hear from you! Email me: info@Soiree-EventDesignShop.com
------------------------------------------------------------------------------------------
Tonya is a premiere event styling expert and is currently a monthly Guest Contributor on Hostess With The Mostess' blog writing & designing her popular "Look for Less Budget Chic" series and providing Party Tips to readers. She is also Party Features Editor for PlushLittleBaby.com where she features parties and provides commentary.
Her event work has been featured on the hottest blogs: Hostess With The Mostess, Plush Little Baby, Catch My Party, Celebrations at Home, Baby Lifestyles and Sparkling Events & Design (Designer's Challenge)
She's been published in Bird's Party Magazine (Fall 2012 issue) and Tots to Teens Magazine (Spring/Summer 2012 issue). Recently, she was one of 12 event designers invited to take part in the San Diego Operation Shower's Table Design Event sponsored by Pottery Barn Kids.
Tonya has done graphic design and/or event work for: Mariah Carey, Jamie Foxx, Magic Johnson, Macy Gray, Target, Verizon Wireless, Warner Bros. Records, UNCF, Bryan-Michael Cox, Eric Roberson, Kenny Burns, The Alma Awards and more!
For speaking engagements, features, press opportunities or joint ventures, contact:
Sharon L. Smith
sharon@rmgaccess.com
(612)216-2208